Job Opportunities in the CCL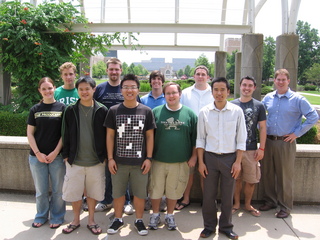 Join the CCL team! Work with a small group of talented people working on challenging problems in the realm of parallel and distributed systems. We design new systems, publish open source software, and collaborate with advanced researchers in many fields of science and engineering around the world.
Graduate Students (1-2)
We have openings for 1-2 new graduate students in the CCL. Students will be involved in designing, implementing, and evaluating distributed systems that scale to thousands of nodes by harnessing national infrastructure such as clusters, clouds, and grids. Candidates must be proficient in the C programming language and be able to communicate and collaborate in multi-disciplinary teams. To be considered for this position, you must apply to the Notre Dame CSE Graduate Program.
Undergraduate Students (2-3)
Students from any college or university are encouraged to apply to our Summer REU program in Scalable Scientific Computing.